Lemons and their juice are both excellent for use as an ingredient in a rejuvenating facial mask or in a refreshing drink. But these are just two examples of the many alternative benefits of this citrus fruit.
Did you know that lemon can also be very effective in your home? You can use it as a cleaner, a descaling agent, and an air purifier, just to name a few!
Both ecological and economical, lemon has many advantages that deserve to be better known. Its pH is lower than that of vinegar and orange juice, which makes it more acidic but still mild enough to clean most household surfaces without abrasion.
The natural scent is fresh and clean, so why not use fresh lemons directly for cleaning?
We've been using lemon to clean our home for many years and there is no way we'd go back to using harmful chemicals.
Here are 14 fantastic examples of tried and tested lemon cleaning hacks. Say goodbye to harsh chemicals and say hello to green cleaning!
1. How to use lemon to clean kitchen counters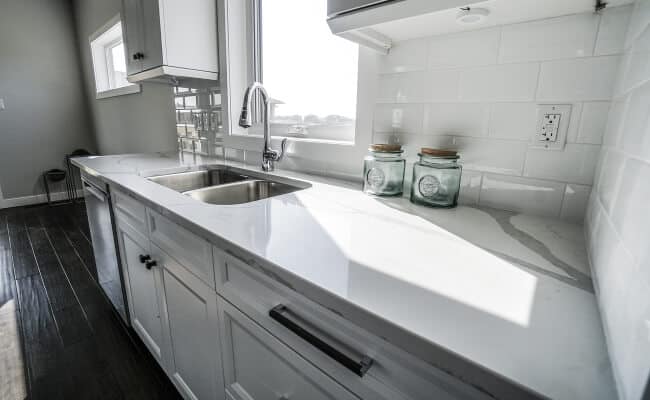 Cut half a lemon and pour the juice onto the countertop (it doesn't matter what the surface material is). Use the fruit directly to scrub the counter, emphasizing the areas discolored with stains.
The effect is not immediate, but the final results are impressive.
Once the marks disappear, rinse with clean water, and dry with a cloth.
2. Stick pieces of lemon zest into the garbage disposal
You have no idea how much dirt accumulates in your pipes! Especially if you have a food waste disposal built into your sink. No matter how much baking soda you put in, how often you rinse with clean water, or run coffee grounds through, the accumulation of waste creates a foul-smelling odor above the drain.
It's time to use lemon zest to disinfect and deodorize!
Here's a simple method:
Use a pair of pliers to remove non-degradable waste trapped inside the pipe.
Prepare two cups of crushed ice and another of coarse salt, then pour them into the hole in the sink. Start the electric grinder and let cold water run for a few seconds to scrape the edges.
Cut four or five pieces of lemon zest and discard them one by one as the cold water continues to flow.
Voilà! No more bad smells!
3. Scrub your cutting board with a lemon
The acidity of lemon juice is perfect for getting rid of germs and dirt on wooden cutting boards.
For effective and quick results, sprinkle a reasonable amount of salt on the board. Take half a lemon and use it to scrape and rub the board, making sure to squeeze a little juice on it as you go.
Let the lemon juice sit for at least 10 minutes. Scrape off any remaining dirt and rinse with warm water for a cutting board that looks as good as new.
4. How to use lemon to polish copper dishes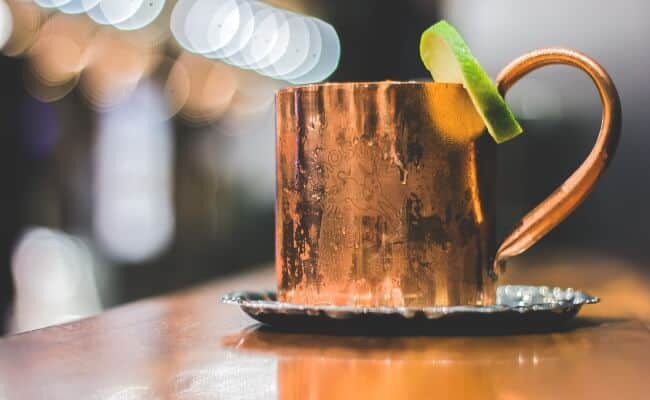 It is quite possible to restore the shine of copper with lemon juice and salt. Sprinkle a little coarse sea salt on half a lemon and use it to thoroughly scrub your copper cookware. Rinse everything off and the pans will look as good as new.
The same process applies to both aluminum and brass surfaces cookery as well.
5. Polish silver cutlery
Steel or stainless-steel cutlery can regain some shine thanks to the technique of soaking them in lemon juice mixed with water. Immerse the dishes in this solution for a few minutes, then rinse to give them back the spark they lost.
Silverware can also benefit from this method, as can taps and other stainless steel and steel surfaces.
6. Clean your blender with lemon and hot water
This is the kind of utensil that, even after a thorough cleaning, still may look a little dirty—this is a result of foam accumulation from the various ingredients that your blender mixes. The dishwashing liquid, even if used regularly, is unable to do the job properly on its own.
Lemons will be much more effective.
Cut some pieces and put them in the blender or even your juicer. Add hot water to half the tank and run for one minute. You can add a bit of your favorite all-natural dishwashing soap for a thorough cleaning.
7. Clean the kettle and remove limestone with lemon
Limestone always ends up forming in the kettle over time. This is very annoying, as it can affect the taste of your drinks and the longevity of the appliance.
The solution?
A good volume of water and a few slices of lemon to heat for a few minutes. Just rinse and that's it!
8. Purify air with a few drops of lemon
You can deodorize and sanitize your home in a single step. To do this, use a few drops in a diffuser or in a dish placed on a heating radiator. You can also put some on a cloth and rub your light bulbs with it—just make sure to turn the light off first! Once you turn your lights back on and the bulbs heat up, they will give off a nice lemon scent.
Beauty Aura 100% Pure Lemon Essential Oil 4 oz - Made from Real Lemon...
EXPERIENCE THE FRESH CITRUS SCENT Just a few drops of Beauty Aura lemon essential oil...
PACKED WITH BENEFICIAL BIOACTIVES Our lemon oil essential oil is cold pressed from...
VERSATILE SOLUTION Our pure lemon oil can be used to make DIY products for skin and...
BLENDING Lemon oil is great to use in aromatherapy diffusers. It purifies the air and...
PRODUCED UNDER STRICT QUALITY CONTROLS Our lemon essential oil is tested and packages...
9. Eliminate kitchen odors with lemon peels
Of course, cooking often leaves behind good smells of food, but this is not always so pleasant when you don't want your home to smell like roasted chicken all day and night!
If you have just finished using your oven, put lemon peels in it while it is still warm so that the heat can diffuse its lovely scent. If not, another technique is simply to put lemon peels in a pan filled with water and heat it up (you can even add thyme, rosemary, cinnamon, or a bay leaf, depending on your mood and what's in your cabinets at the time).
10. Sprinkle lemon juice to deodorize toilets and bathroom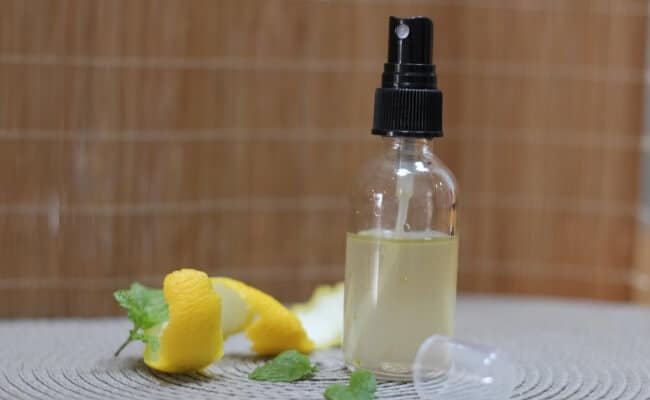 To keep your bathroom smelling clean, all you need is a porous stone. These can be easily purchased for next to nothing or found in nature. Sprinkle it with lemon juice to give it a nice smell for a few days. You can also put a few drops of lemon essential oil on your toilet paper roll.
Sale
Empty Amber Glass Spray Bottles - 2 Pack - Each Large 16oz Refillable...
UV protection - heavy duty protection against degradation from ultraviolet light and...
Great design fits in your hand but is large enough that you will not have to...
Reduce plastic chemicals in your house with a chemical free reusable food grade...
Refill the bottles with whatever you make at home. Unlimited uses including hydrogen...
Lifetime warranty because the spray bottles durability. Order one now and If you are...
11. Purify the fridge, dishwasher, and oven
When the refrigerator has a very unpleasant smell, lemon can help to diffuse a softer scent. In the refrigerator door, let half a lemon act as an air purifier.
The tip also works for the dishwasher. To do this, place a few pieces of lemon at the bottom of the cutlery tray. This technique, in addition to its sweet-scented advantage, adds shine to the dishes.
In a warm oven place a few lemon peels, as the smell lemon's scent diffuses, it will mask the smell of even dish.
12. Whiten your whites with two lemons and boiling water
In a bowl, squeeze the juice of two lemons and add 1 liter of boiling water. Then soak the household linens or white clothes that have lost their whiteness in the mixture until it takes effect and the fabrics return to its original immaculate shade.
Sale
Zulay Metal 2-In-1 Lemon Lime Squeezer - Hand Juicer Lemon Squeezer -...
SQUEEZE OUT EVERY DROP OF JUICE: Our 2-in-1 lemon squeezer won't waste a single...
SAVE TIME AND SPACE: You no longer have to worry about power, replacing batteries, or...
STURDY AND HEAVY DUTY BOWLS: This durable manual juicer is made from aluminum and is...
CLEANS IN SECONDS: After adding a tangy flavor to your recipe, simply toss the citrus...
HASSLE-FREE, ZULAY GUARANTEE: We love and take pride in our lemon and lime squeezer...
13. How to remove stains with lemon
To effectively remove stains from white household linens, lemon can be the solution. A mixture of lemon juice, natural dishwashing liquid, and ammonia poured and applied with gentle pressure is very useful on stained fabric.
14. Clean windows with lemon juice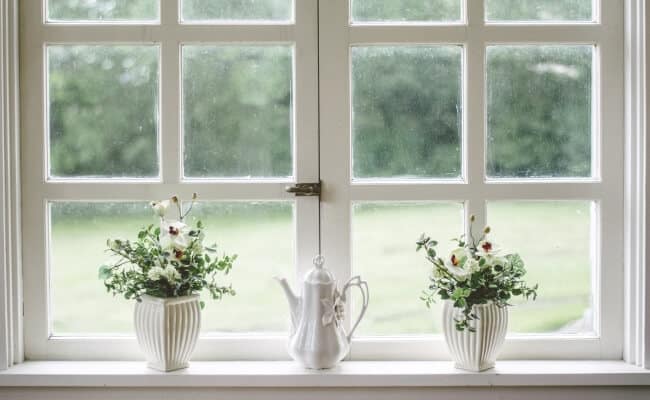 There is almost no excuse to avoid window cleaning anymore! To ensure that your windows are perfectly clean, apply this simple lemon cleaning mixture:
Spray a solution of two tablespoons of lemon juice, half a cup of white vinegar and one-quarter cup of hot water on your windows, rub, and then wipe clean. This natural solution offers stunning results!
Some precautions when using lemon
It is a natural product, so certainly not as dangerous as chemicals. But be aware that lemon is photosensitive, which means it reacts to light. So as a precaution, if you get any on your hands during use, remember to clean them before you expose yourself to the sun. It's not uncommon for this to trigger the appearance of spots, allergies, or even burns on the skin.
Also, be careful if you have some open wounds on your hands. Because of the acidity, it might tingle a little.
Wrapping it up
Keeping your home clean and healthy with lemon is super easy, cheap, and virtually risk-free!
Do you also use lemon to clean your home?
Please share your tips with us and we will add them to the post.