Welcome to the last article of the green-cleaning trilogy!
In the previous articles, we saw how to use lemon to clean your home, and how vinegar is also a cheap, magical solution with many household uses.
Today we will see how to clean just about anything with baking soda.
Sodium bicarbonate, commonly known as baking soda is a 100% natural product—it's totally ecological and safe for cleaning your house.
You probably know that baking soda has many uses in cooking, medicine, and skincare. But where it really excels is in cleaning.
Cleaning with baking soda has three great benefits—it's non-toxic, multipurpose, and best of all, it's dirt cheap! Indeed, the cost of baking soda is much lower than any other cleaning product, all for an equally effective result (sometimes even better)!
Here are the 13 tricks on how to clean with baking soda.
How to Clean the Bathtub or Sink with Baking Soda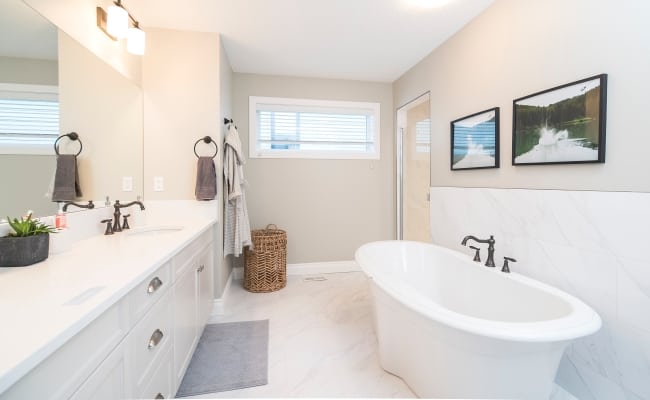 Baking soda is the ultimate ingredient for bathroom cleaning. It helps to remove persistent stains from your bathtub and restores its whiteness.
For an effective but simple clean: moisten your bathtub and sprinkle it with plenty of baking soda. Let sit for 30 minutes then scrub the surface with a damp sponge.
How to Clean a Shower Head with Baking Soda
Between the limestone and dirt trapped by soap scum, the shower head tends to get clogged up very quickly. But I can assure you that it's very easy to clean it with baking soda.
Apply a thin layer of bicarbonate to a damp sponge before rubbing your shower head, then rinse with clean water. If the stains are tough and encrusted, just rinse and scrub again until it's clean.
How to Clean White Shoes with Baking Soda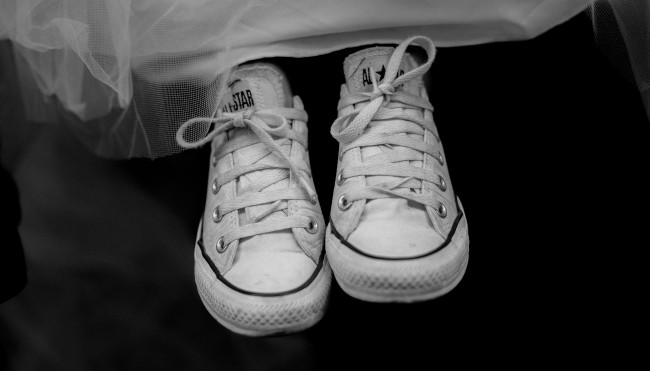 Scrub your shoes with a brush soaked in warm water with dishwashing liquid and sprinkled with baking soda. Rinse with a clean sponge.
Bonus Tips for Athletes and Gym Rats:

Baking soda is very efficient at neutralizing bad smells. To deodorize your sports shoes, dance shoes, gym bag, or boxing gloves, simply sprinkle them on the inside with baking soda. The magical powder absorbs all the moisture and the odors that come with it. Vacuum to remove the powder after a few hours.
How to Clean an Oven with Baking Soda
This trick is more efficient when your oven is still hot. So, I usually do it right after baking something.
Sprinkle the baking soda on stubborn dirt and stains. Spray a bit of water on top of it. Let it sit for a couple of hours before scrubbing with a sponge.
For stains on vertical walls, you can make a paste with a mix of sodium bicarbonate and water.
Sale
Cleaning your Microwave with Baking Soda
In the microwave, heat a cup of water mixed with two tablespoons of sodium bicarbonate for three minutes.
The steam remains on the walls, and the dirt becomes easy to remove. Just wipe it away with a sponge to remove the dirt, and clean it with a dry cloth. It both degreases and deodorizes your microwave!
Cleaning Pots and Pans with Baking Soda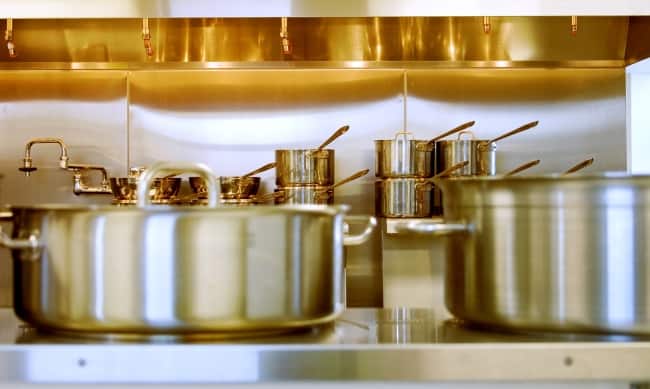 This has happened to all of us at least once! We've left a pot or a saucepan sitting for too long on the stove.
"Nice job! Another burnt pot," I'd say unsurprisingly to myself in dismay and disappointment.
Fortunately, baking soda is here to help!
To remove burnt residue, sprinkle the bottom of your pan with two or three teaspoons of baking soda and add a little hot water. Leave on for 20 minutes before gently scrubbing and rinsing clean.
If the deposits are very stubborn, fill the pan with water and two tablespoons of bicarbonate. Bring it to a boil, then let it cool and remove the cooking residue with the help of a wooden spoon.
How to Clean a Coffee Maker with Baking Soda
Sodium bicarbonate reduces the calcium content of water. It is, therefore, an ideal product to clean a coffee maker covered with limestone. Cleaning your coffee maker with bicarbonate will extend the life of your machine.
First, mix two teaspoons of bicarbonate with one quart of water.
When your composition is properly mixed and poured into the coffee maker's water tank, turn on the machine.
Rinse the coffee maker by doing two cycles with just clear water. Your machine will be like brand new!
Cleaning Silverware or Jewelry with Baking Soda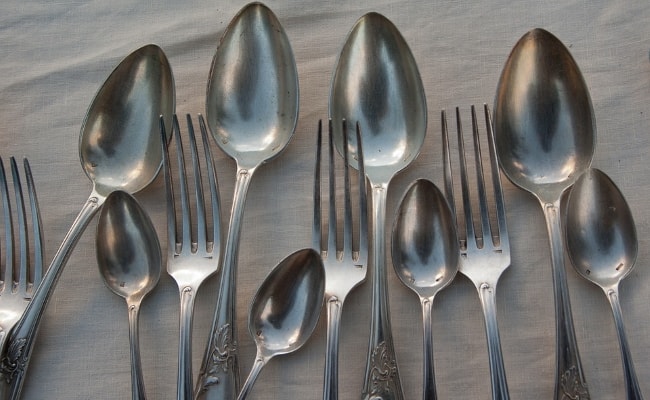 You can clean anything that is made of silver or gold with baking soda in six simple steps:
Place a piece of aluminum foil at the bottom of a bowl.
Place your silverware and/or jewelry in it.
Pour very hot water over it.
Sprinkle baking soda in water and mix with a spoon.
Let the solution work its magic for a few hours
Polish your items with a microfiber cloth
Get your sunglasses ready because it's gonna shine!
Warning!
Do not use baking soda to clean anything with precious stones or pearls— it has abrasive properties, and it could damage your ornaments.
How to Clean a Carpet with Baking Soda
A nasty stain on your carpet or rug?
Sprinkle your baking soda on the stain, and brush lightly to let it get between the fibers. Let it work for four to 12 hours before vacuuming.
Be careful and take note, baking soda and wool do not mix well.
Cleaning Upholstery with Baking Soda
Baking soda can be used to clean upholstery. These textiles cannot be removed from your furniture and can't be washed in the washing machine—armchairs, sofas, or car seats. But cleaning your sofa or any other upholstery with baking soda is pretty easy.
Last week on my way to work I dropped the end of my coffee mug on the passenger seat of my car! But I knew how to clean car seats with baking soda, so I went straight to a store to buy the powder.
I sprinkled the stain and gently rubbed it in to make sure it penetrated the area. On my way back home, I stopped by the car wash to vacuum of the powder away. I was amazed because there was no stain left! It was as if nothing ever happened!
How to Use Baking Soda in Your Laundry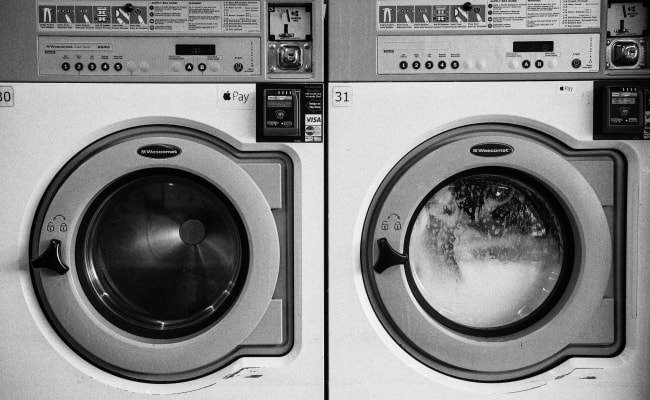 To use baking soda as a stain remover before washing, dilute the powder in water and pour into a spray bottle. Spray grease, red fruit or wine stains, shirt collars, and pit stains before each wash.
Baking soda also enhances the effectiveness of your laundry powder. To do this, use half the amount of laundry detergent you usually use and supplement with two tablespoons of sodium bicarbonate.
Finally, sodium bicarbonate absorbs the persistent odors of laundry, such as perspiration or tobacco, for example.
Use Baking Soda to Fight Bad Smells
Baking soda is also effective against odors in closets, refrigerators, or even smoke and pet smells.
Put a little baking soda powder in an open cup or small box, and place it where you want to neutralize the odors.
Smokers can sprinkle baking soda in the bottom of the ashtray at home or in the car to reduce the unpleasant smell of old cigarettes.
Sale
Arm & Hammer Pure Baking Soda, 5 lb
America's #1 trusted Baking Soda brand
FOR MORE THAN 100 YEARS: A versatile, effective and affordable solution that has been...
MORE THAN 100 USES: The most useful product in your home that saves time and money
ALL PURPOSE CLEANER & DEODORIZER: From kitchen to bathroom to laundry room – use on...
BEYOND CLEANING: Resealable, water-resistant bag can be used for hair and skin...
Bonus Tip: Clean Your Fruits and Vegetables with Baking Soda
Baking soda is effective in removing pesticide residues from fruits and vegetables. It acts as a natural detergent that removes dust and other dirt caused by pesticides, chemicals, mildew, etc.
Dilute a tablespoon of powder in a liter of water and soak your vegetables for at least 12 minutes. Then, make sure to rinse them thoroughly with clean water.
Wrapping It Up
Natural and economical, sodium bicarbonate can be the base for your homemade cleaning products. You can finally make some space in your cabinets because sodium bicarbonate alone replaces all the degreasing sprays, anti-limestone solutions, anti-mold compounds, and many other products your hoarding for the sole purpose of keeping a clean house.
What about you? Have you tested any of these secret baking soda cleaning tricks? What's your favorite tip for cleaning with baking soda?
Maybe you have some new tips to share with our community. If so, we'd love to hear them!
Tell us in comments if baking soda works well for you. We look forward to hearing from you!
Don't forget to share if you liked this article!