FEATURED ON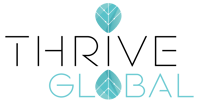 mAKE HEALTHIER FOOD CHOICES
Our goal is to help you make healthier food choices through well-researched, science-backed articles and delicious recipes.
Follow us as we continue to learn how to improve our wellbeing and lead a healthier life together.

The Healthy Cuisine Is The Perfect Place For Finding Healthy Recipes Simple Steps To Making Healthier Food Choices.
Helen, busy single mom from Orlando